Collection: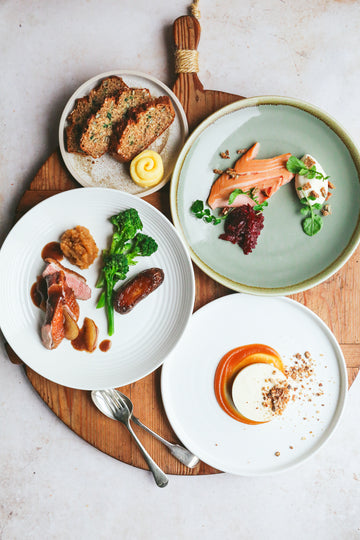 SALMON, DUCK, APPLE
SALMON, DUCK, APPLE
Regular price

Sale price

£80.00
Tax included.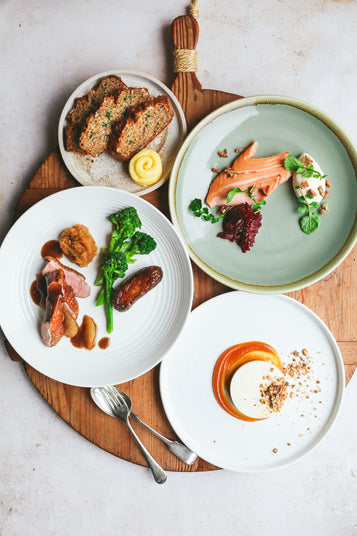 NOVEMBER 2023
SALMON, DUCK, APPLE
£80 for two, including delivery
BREAD
Pumpkin & sunflower seed wheaten, Co Down butter
HOT SMOKED SALMON, BEETROOT & HORSERADISH
Our own house-made, hot smoked salmon, with beetroot chutney & horseradish cream
ROAST BREAST OF  DUCK, QUINCE, CRUSHED PEPPERED TURNIP, 
Roast Breast of Barbary duck glazed with quince, crushed peppered turnip, purple sprouting broccoli and potato fondant. 
CARAMELISED ARMAGH APPLE & TOASTED OAT CHEESECAKE
Armagh apple and vanilla cheesecake with caramelised apple and toasted oat praline.
CO DOWN BUTTER FUDGE